our ove pro range
Combining performance and design for a premium professional experience
Designed by Olivier Lapidus for spas, institutes, salons and other beauty professionals, the OVE PRO range pushes the boundaries of what science and technology make possible.
Discover the OVE II and OVE III professional masks designed for intensive use of our highly effective and efficient technology.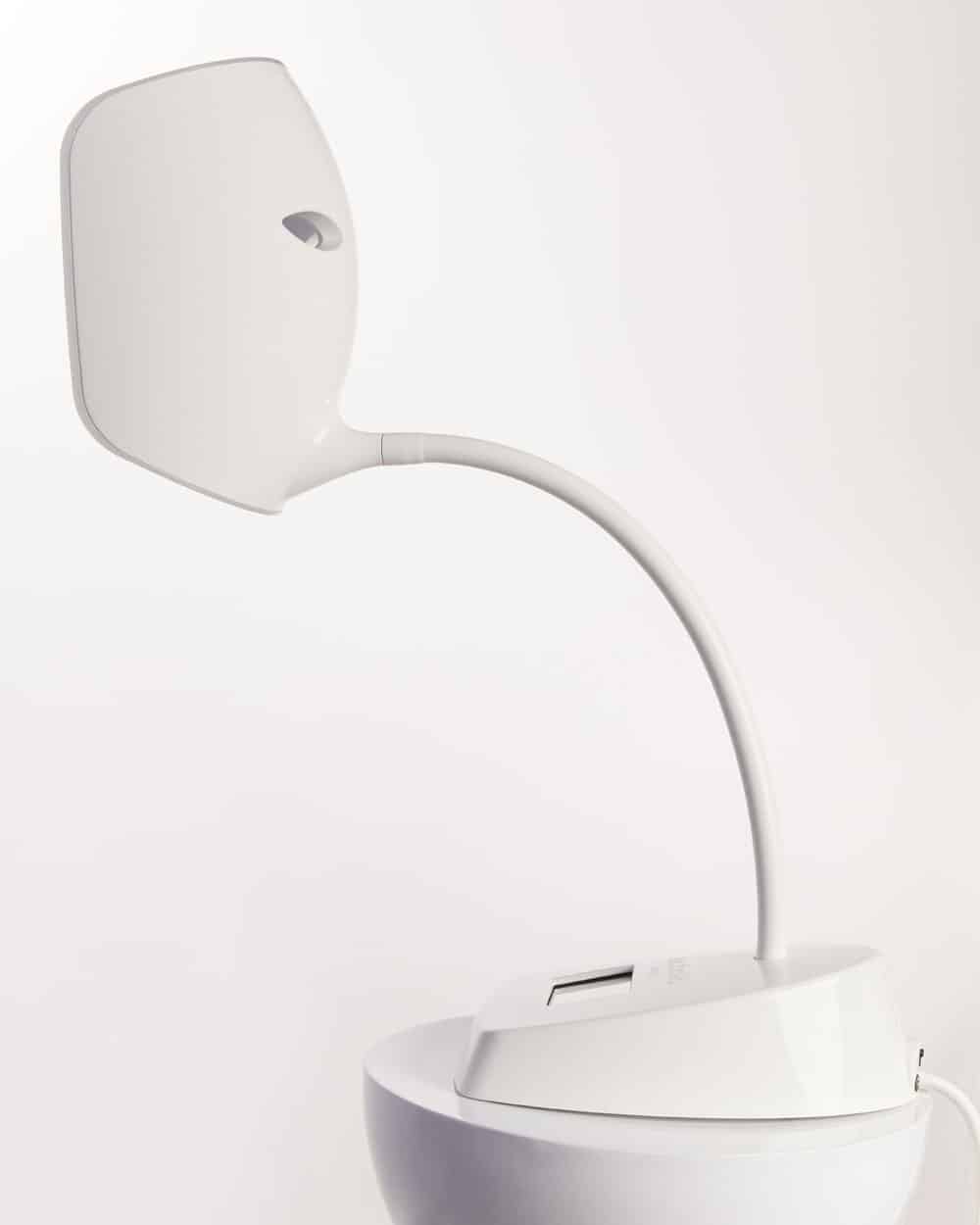 Professional Mask OVE II
The OVE II mask is suitable for small spaces. Efficient and mobile, the results are clinically proven and are visible from the very first sessions.
Sophisticated and elegant, OVE II breaks the rules by allowing an intimate experience in the comfort of a professional salon.
With 2 photobiomodulation programmes using red LED light, it is designed for intensive and professional use.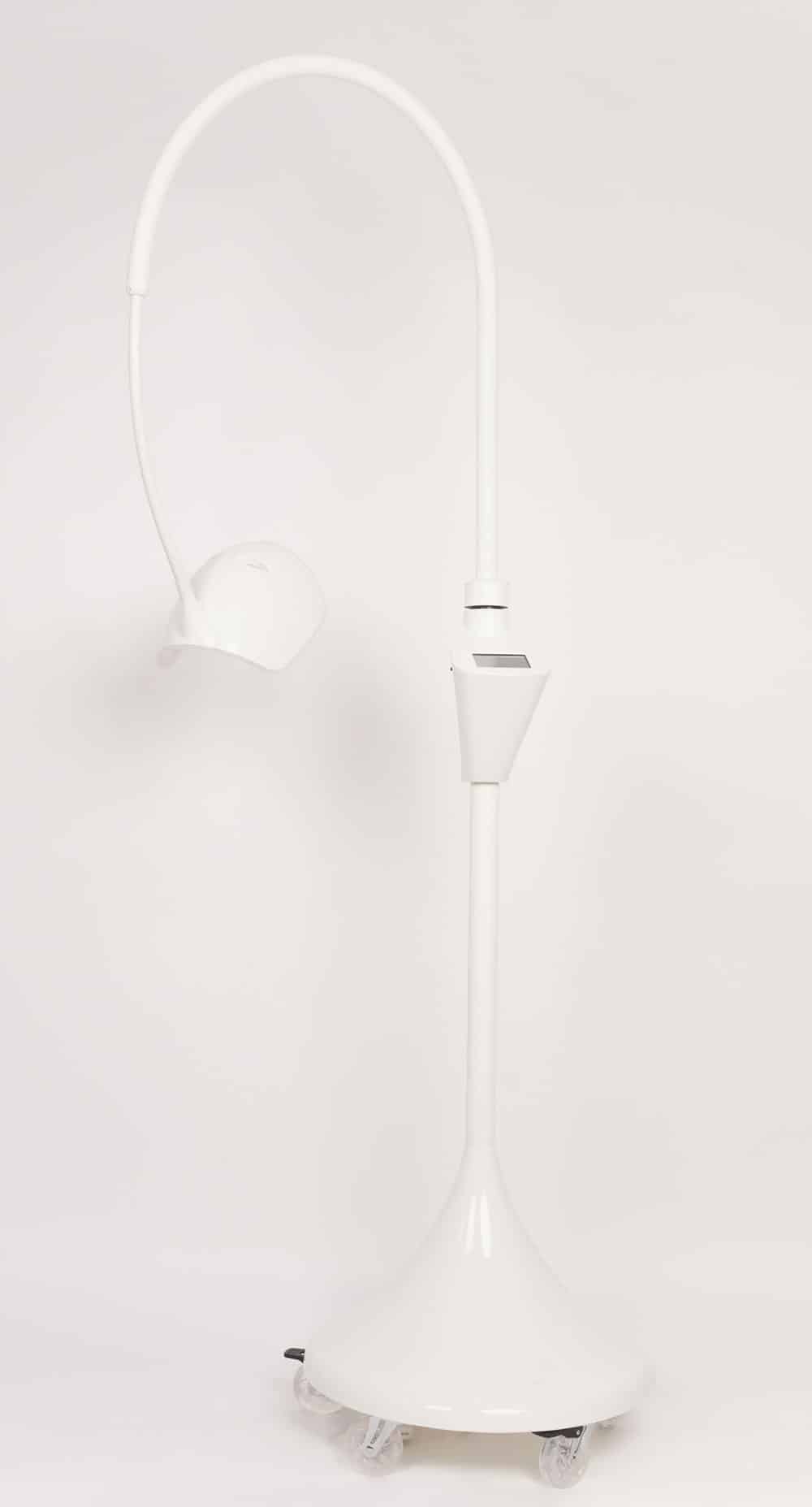 Professional Mask OVE III
The OVE III mask offers a unique relaxation experience while lying down.
Its design brings you into the world of the greatest spas and beauty salons.
With 2 programs of photobiomodulation by red LED light, it is designed for intensive and professional use.
This set contains :
1 OVE III face mask
2 pairs of glasses
1 user guide
Technical information :
Illumination area : 337 cm².
Power density : 21.7 mW/cm².
Fluence or energy density : 15.6 J/cm².
Operating temperature : 0° to +35° C
Maximum LED lifetime : 50,000 h
Materials : Cover : PC, ABS/ Flexible : PVC, brass/ Base : Steel/ Screws : Zinc plated steel/ Heatsink: Aluminium
Weight : 17.5kg
Dimensions : W 960 mm x L 480 mm x H 1551 mm (lower position)
W 960 mm x L 480 mm x H 2300 mm (high position)
Number of LEDs : 40
Electrical input and output : 100/240V ~ 50/60Hz
Wavelength : 635 nm
Power consumption : 40W
A painless and non-invasive technique, photobiomodulation consists of stimulating your skin cells with light. The mitochondria, the cellular lungs, absorb the light and transform it into energy, promoting the production of collagen, elastin and hyaluronic acid.
Your cell regeneration is reactivated and allows your skin to regain elasticity and firmness. The depth of your wrinkles is visibly reduced and the oval of your face is redefined.
Red light is the most effective way to fight the signs of ageing. It has been used in cosmetic care protocols for over 30 years and is perfectly safe with no side effects.
OVE III offers the choice of a 12 minute glow session or a 20 minute Intense Care session with alternating continuous light and flashes.
The optimal effects have been proven by carrying out 2 sessions of 12 minutes per week for 3 months. These 2 sessions can be combined into one 20 minute session.
No specialised qualifications are required to use this technology.
Are there any risks with photobiomodulation ?
LED photobiomodulation is risk-free. It is non-invasive, painless and has no side effects. LEDs are cold lights, so there is no risk of burning.
Does the OVE II mask deliver UV rays ?
No. Lucibel·le Paris has totally eliminated UV rays from its products by choosing only the red light of the visible spectrum.
Is the OVE II mask dangerous for the eyes ?
No, the eyes must be protected for comfort but the mask does not present any risk for the eyes.
How long will it take to see the effects of the OVE II mask ?
The effects of photobiomodulation are visible from the first sessions, whatever your age. For long-lasting results, you must respect the number of sessions required in the protocol provided. Each skin reacts more or less quickly, but all skins show a clear improvement.
Can I apply cream treatments during a session with OVE II ?
Yes, and it is even recommended. On moist skin, the energy delivered by the light is better received and the results are better than on dry skin. OVE II is very complementary to moisturising skin care.
Why choose Lucibel·le Paris ?
Lucibel·le Paris has been THE reference in LED technology in France for over 13 years. Each innovation is designed in close partnership with the scientific community and validated by clinical tests.
Our mission is to allow everyone to benefit from top-of-the-range care with unequalled performance.