more than just a feeling,
visible results.
Effectiveness
clinically proven *
Inherited from 13 years of expertise in light cosmetics, the OVE beauty mask from Lucibel.le Paris is one of the most powerful LED masks of its generation.
Its unique technology allows to reach the highest levels of performance and efficiency.
Our protocol : 2 sessions of 12 minutes per week, for 3 months
depth of wrinkles and fine lines of the crow's feet
* This study of the OVE Mask was carried out by the GREDECO laboratory in 2021 on 20 subjects aged 55 to 73 years over 84 days with 2 sessions per week. The effects may vary according to the users.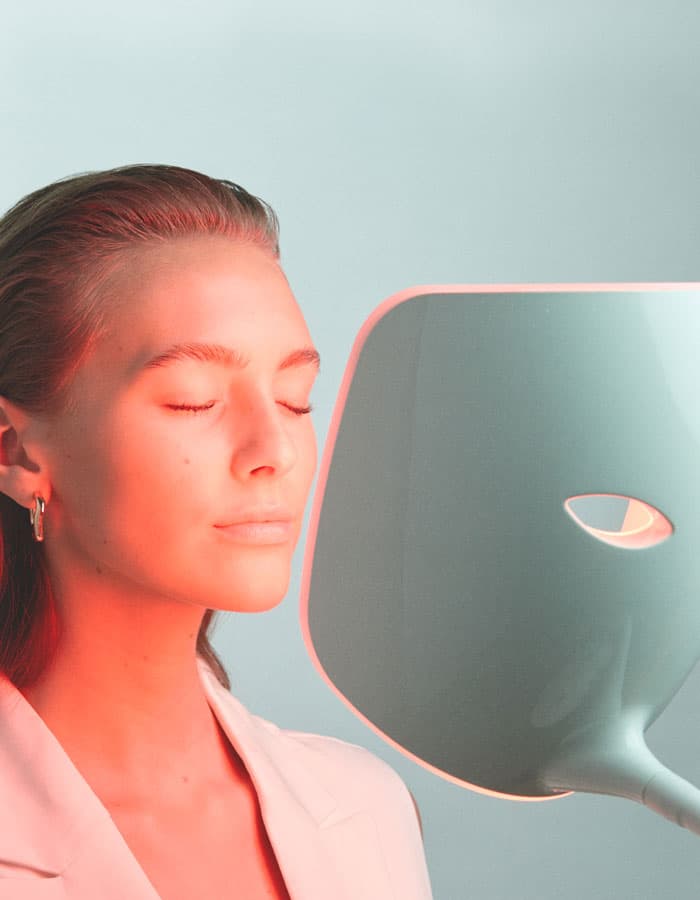 The unrivalled power
of red light
Photobiomodulation,
a revolution for cell regeneration
Photobiomodulation is a non-invasive and painless technique of emitting LED light onto the skin to stimulate the production of collagen and elastin and to activate the regeneration of skin cells.
Red light, studied for more than 30 years, is recognised by scientists as the most effective way to act on the signs of aging.
Combined with the power and technology of the OVE Mask, it guarantees visible results from the very first sessions.
Combined with the power and technology of the OVE Mask, it guarantees visible results from the very first sessions.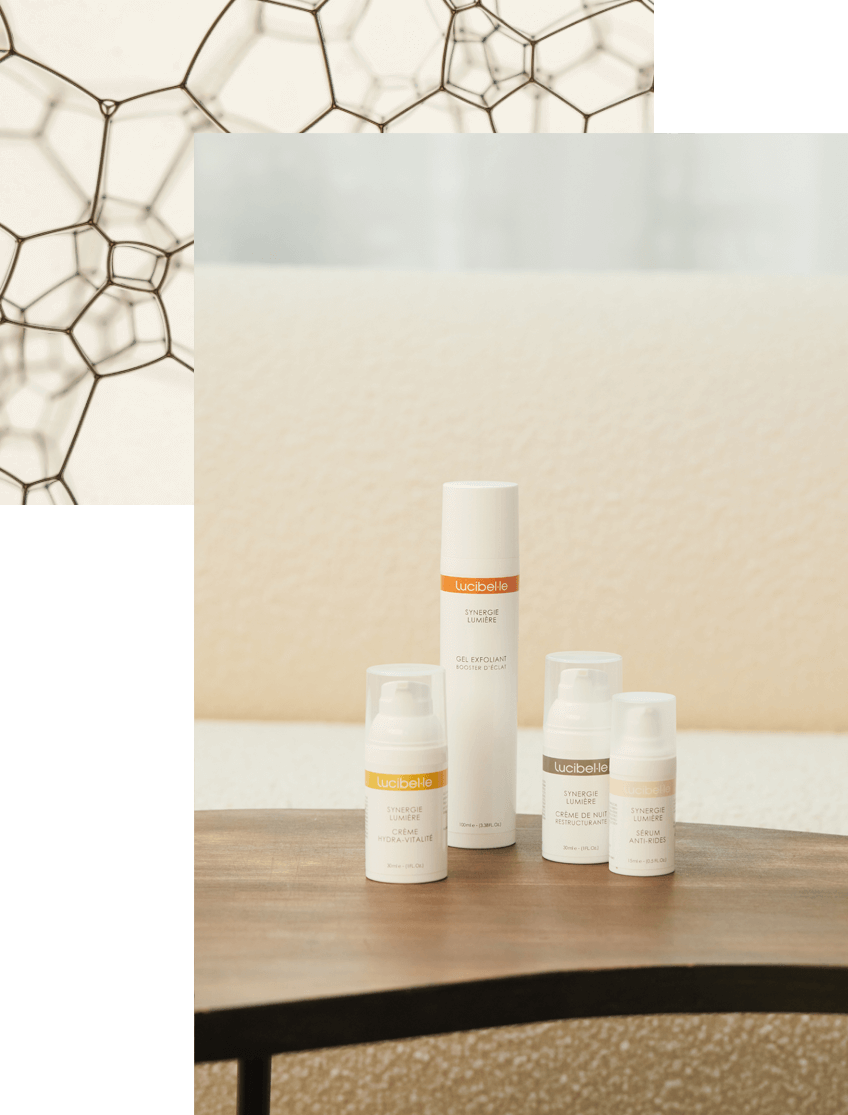 cosmetics products
The Synergy Range,
activating care for a complete routine
Developed by a French laboratory specialising in light-based skin care, this range maximises the effects of light for even better results.
A real concentrate of activating agents, the Synergy range is suitable for all skin types and can be used alone as a care routine or as a complement to light sessions.
"The OVE mask has changed my skin's appearance
Very easy to use, the OVE mask has changed the appearance of my skin ! I find it smoother, plumper and my fine lines have reduced considerably. Thank you for this beautiful product, I recommend it to everyone around me !
Sophie, 44 years old, Paris
"The years have no effect on me
I have been using the Lucibel·le Paris LED technology for several months now on a regular basis, once a week on average. I find that my skin looks "plumped up" after the session, and the small imperfections fade away. This ritual relaxes me. As I have always used natural essences and homeopathy, I like the fact that this beauty approach is based on the natural properties of light and is therefore very gentle.
Nathalie, 55 years old, Paris