OUR STORY
The founder's words
"Lucibel·le Paris ambition is to bring the world of cosmetics into a new era, such as the beauty through light !
I founded the Lucibel group in 2008 based on the intuition that LED technology was going to change our daily lives. After having revolutionized lighting by allowing an unrivalled energy efficiency, more respectful of the planet and its natural resources, the LED technology will allow tomorrow to replace WIFI by LiFi, for more security and without radio waves and therefore without risk for health.
Pioneer in these innovations, Lucibel allows you today, thanks to its subsidiary Lucibel·le Paris, to discover the Power of light on your beauty and your well-being !
Its unequalled mastery of LED technology allows Lucibel·le Paris to offer you cosmetic solutions designed and developed in France with incomparable and clinically proven performances, with guaranteed harmlessness.
Inclusive by nature, sincere and passionate, Lucibel·le Paris opens up a new path to beauty, combining science and design for a unique experience and quick visible results !
Under its efficient and respectful light, all beauties blossom in their uniqueness, reveal their full potential, and radiate their maximum radiance.
Welcome to the age of beauty by light ! "
Frédéric Granotier
President and founder of Lucibel and Lucibel·le Paris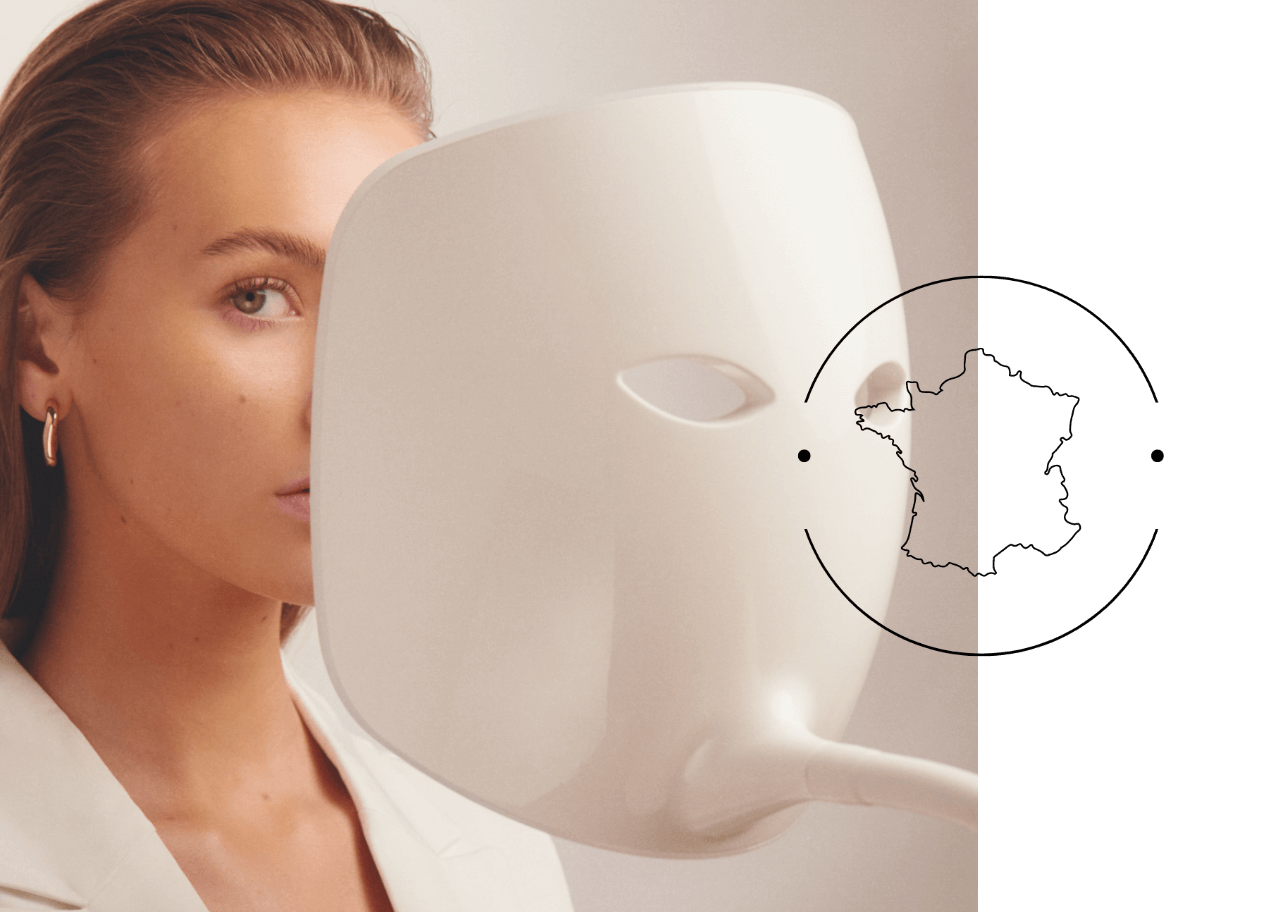 OUR STORY
The excellence
of Made In France
Convinced that excellence comes through education and individuality, Lucibel·le Paris relocates all its activity to France in 2014 and invests in the training of its teams. All our products are imagined, designed and developed in our production site in Barentin (Normandy) through the transmission of know-how and scientific and technical expertise.
With the "Origine France Garantie" label, we are attentive to the quality of our components and committed to ensuring that our products serve an innovative, sustainable beauty that is open to all.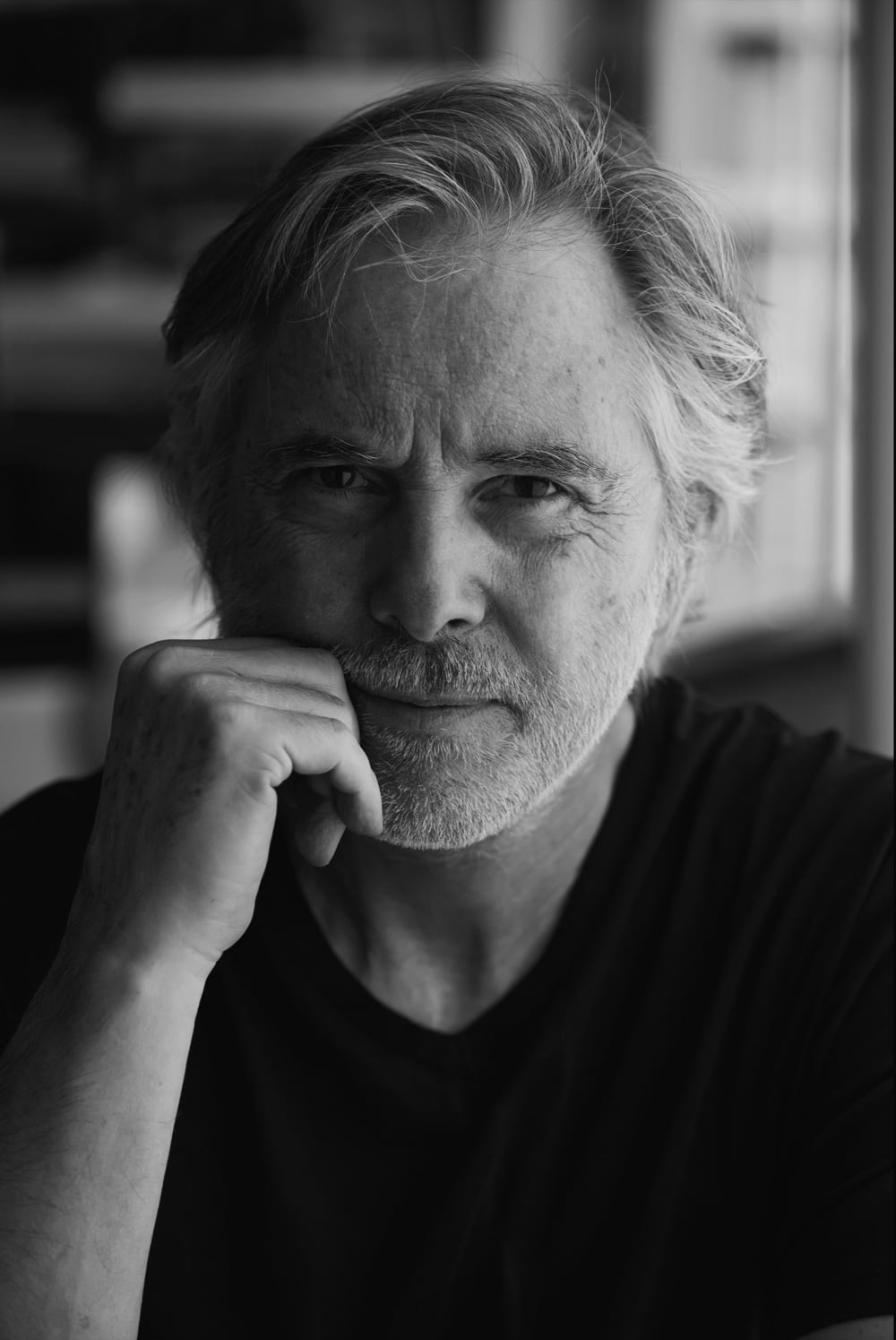 a Design by Olivier Lapidus
Olivier Lapidus
Fashion creator and designer, Olivier Lapidus has been campaigning since the early 90s for a high-tech luxury integrating perfume microcapsules into the silk of his fabrics and signing collections in woven optical fibres.
A visionary and fervent defender of highly technological fashion, Olivier Lapidus joined the Lucibel·le Paris adventure in 2020 and in 2021 gave a new face to technology.
The OVE mask is born.
our Design
How it all started
"The OVE mask is above all the story of a meeting, that of Frédéric Granotier whom I saw for the first time in 2019. He presented me with the first concept of the photobiomodulation mask which was already effective but with a strange charm, like a Marvel and Stan Lee character…
I was given carte blanche to rethink the mask, an aesthetic bet in the context of an empty Paris (we are in 2020) which gave my research the strange side of the first product : we were entering the language of the new economy of COVID, Zoom, Teams, Google Meet…
I wanted a pure and graphic shape with an optimized comfort of use, the exchanges with the engineers of the group involved multiple solutions, in particular with regard to the adjustments of the height of the mask and we finally settled on a simple but terrifically effective idea, the only one on the market, a sort of "flexible" giving OVE a levitation effect…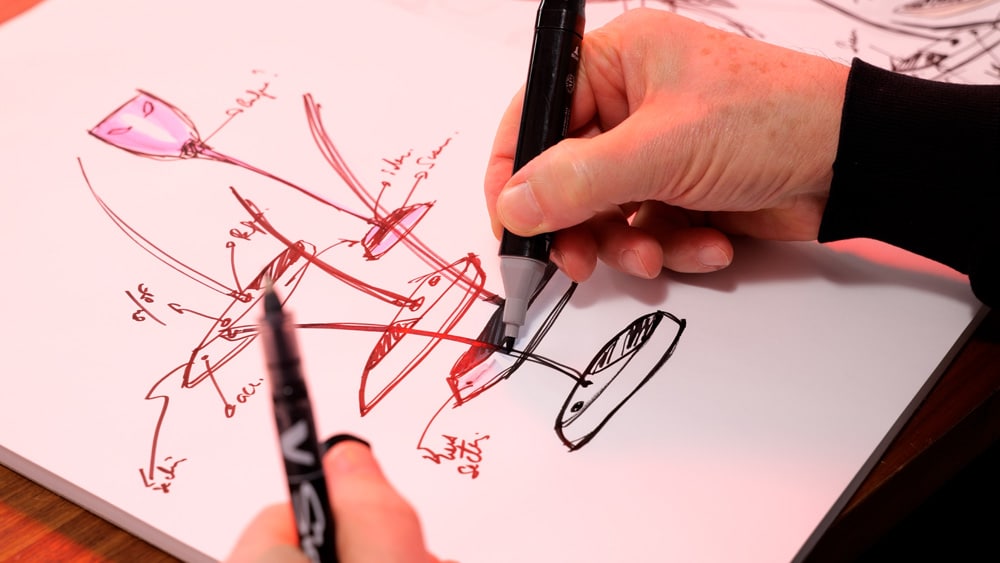 The issue of power is often linked to the weight : the distribution of masses was a central point of the design to achieve this energy power characteristic of OVE but leaving a dynamic of lightness.
This mask of "beauty through light" reflects Lucibel·le Paris : a balance between craftsmanship and high-tech industry, between audacity and high standards, the permanent search for rigor with "made in France" quality as the common factor in all innovations."
Olivier Lapidus